With its newest update, Microsoft Paint is set to change the game for Windows 11 Insider members by introducing a convenient 'Remove Background' function.
This updated feature, which is now accessible to Insiders in both the Dev and Canary channels, simplifies photo editing tasks with just a single click.
On opening the revised Paint version, the 'Remove Background' icon is prominently featured under the 'Image' section of the toolbar. Activating this function will automatically detect the main subject, leaving it intact while clearing out the surrounding backdrop.
A sample demonstration showcasing this capability uses the signature Windows wallpaper for illustrative purposes.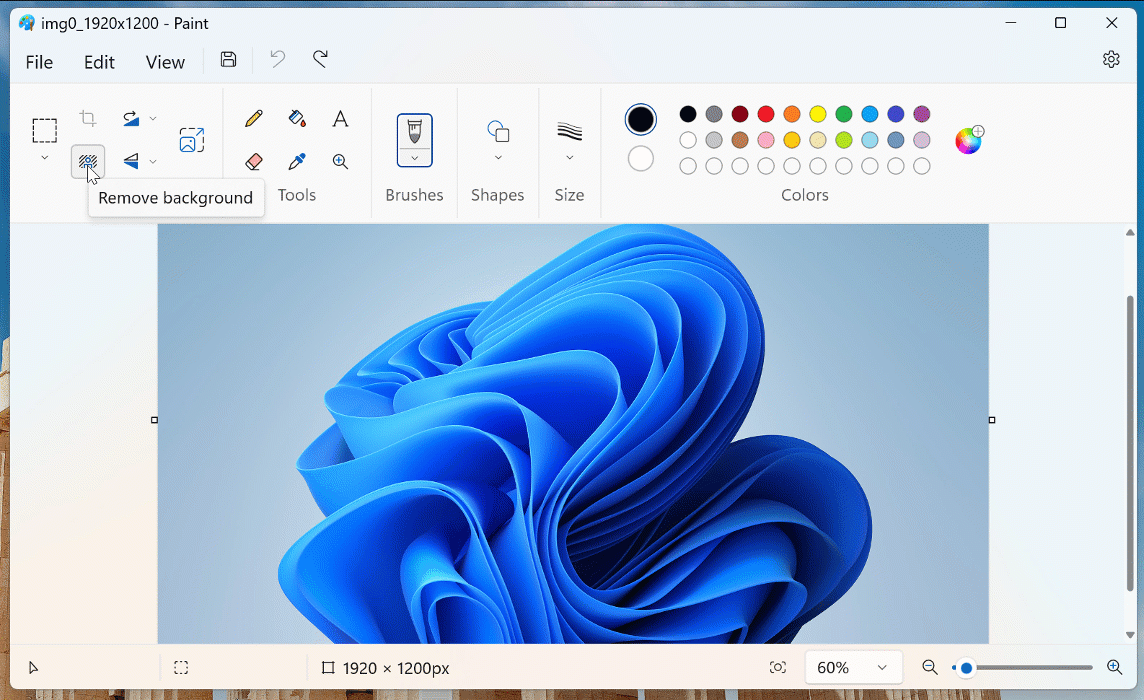 Moreover, users aiming for precision can pair this with the rectangle select tool, specifying the area for background extraction.
In a hands-on trial by TechUpdateDaily, the tool expertly distinguished the central image from its background, regardless of the background's complexity or varied color shades. Although several photo-editing tools already offer this facility, Microsoft Paint's integration provides a straightforward option for users not inclined to download specialized software.
Interestingly, Microsoft had released an unintended Paint update earlier today. This version mistakenly displayed a confidentiality header, which has been addressed and rectified in the subsequent release.
As per the official statement on the Paint update, "An initial release of this update (version 11.2306.28.0) mistakenly featured a confidentiality banner. The subsequent release (version 11.2306.30.0) has resolved this oversight."
Users should look for Paint version 11.2306.30.0 and subsequent versions to access the background removal tool. If it's not yet visible, Microsoft urges users to await its broader release patiently.
Found this news interesting? Follow us on Twitter and Telegram to read more exclusive content we post.